Hi! I'm Yana, a Belgian semi-nomadic adventurer and foodie. I'm passionate about sustainability and on a self-proclaimed mission to turn travel into a force for good and to let food become everyone's medicine. Despite loving healthy food, I always succumb to the irresistible temptation of iced coffees and French fries with mayonnaise.
When not traveling in my camper van, I'm probably hiding somewhere to read a book, create headspace by doing yoga or try some kind of new food. I love learning new things ('why' has been my most used word even since I learned how to speak) and adrenaline-involving activities always put a smile on my face.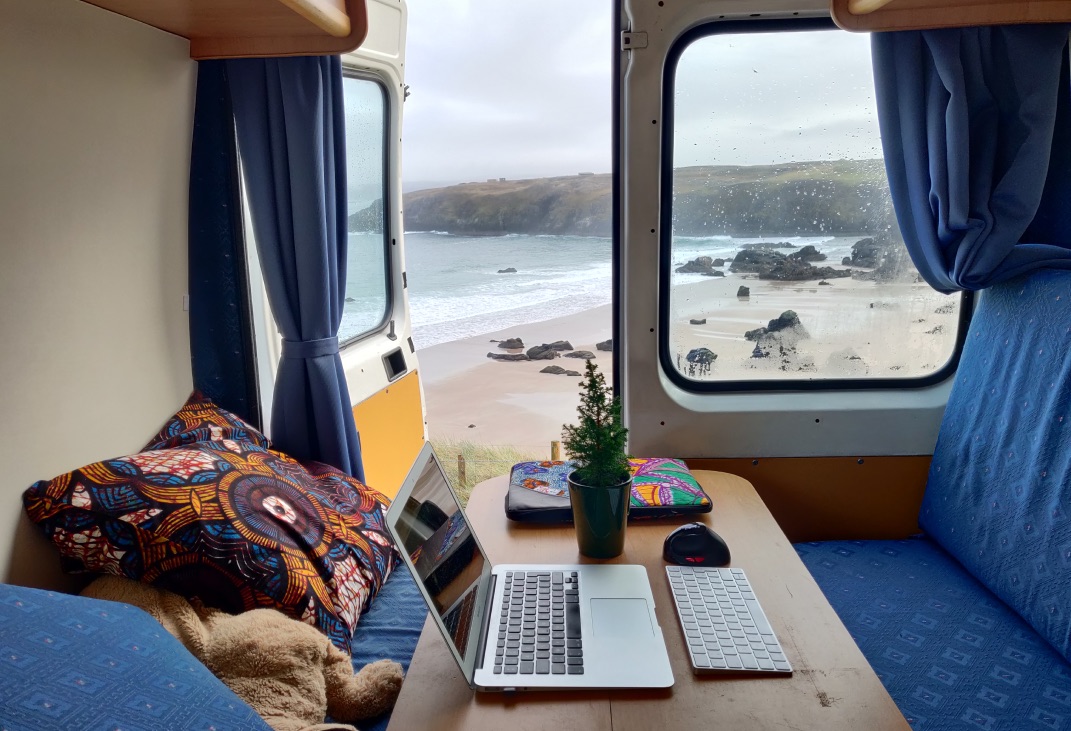 Don't worry, I'm very good at listening too. Especially for topics that align with my values of freedom, equality and sustainability. My personal mission is to live my life wildly. On a professional level, I channel my intrinsic motivation together with my skills into contributions that make the world a happier, healthier and better place now, and for the 7 generations to come.
Great that our paths have crossed – I'm looking forward to meet you!
Do we sound like a match? Then I'm really looking forward to meet you and explore a potential collaboration!
Contact